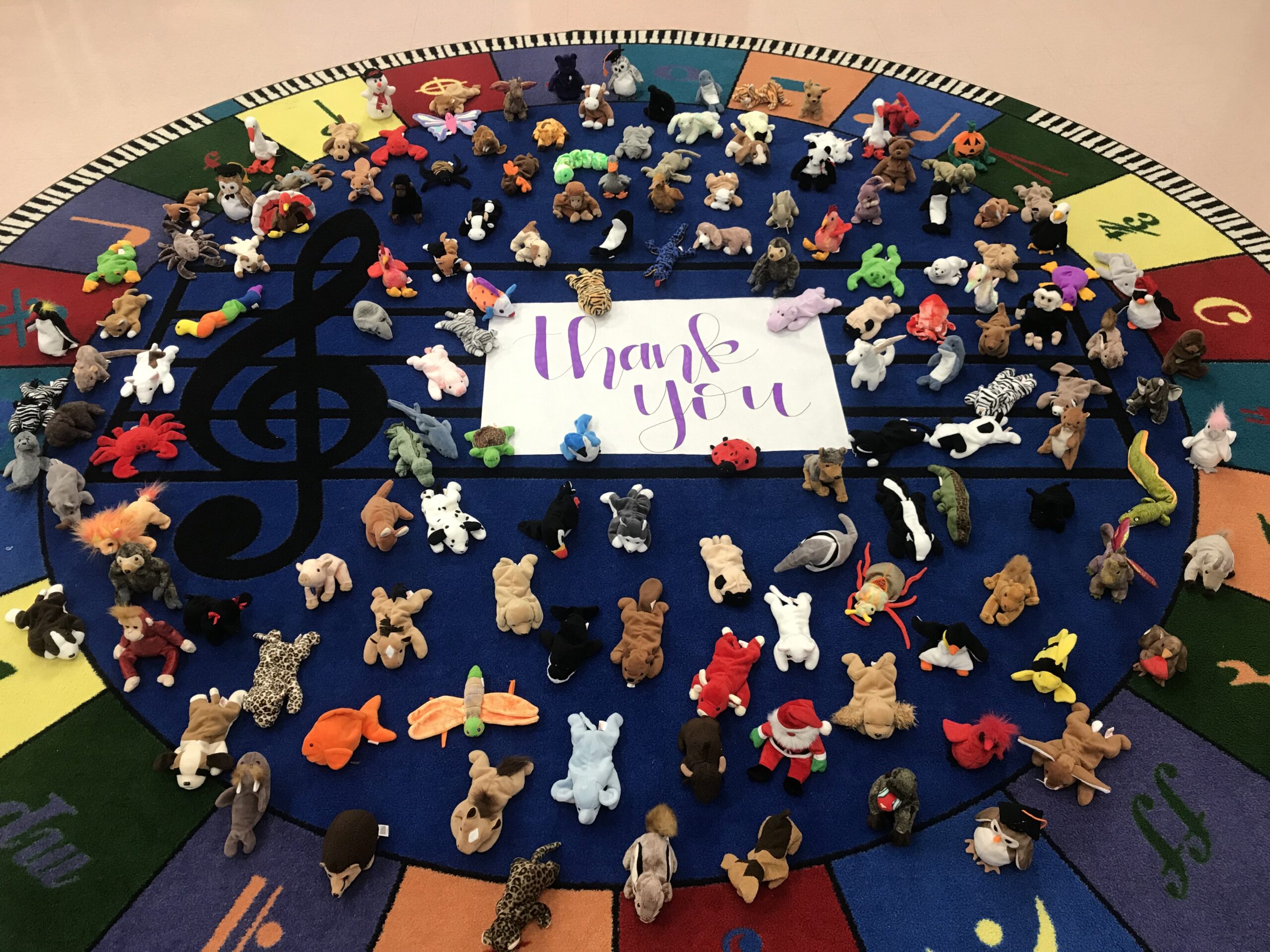 Dear Dr. Josh and colleagues,
Thank you so very much for your generous donation of over 150 Beanie Babies to my music program! I plan on utilizing them in personal music kits for my Kindergarten and 1st grade students to use when (and if) we return to in-person instruction. We use the beanies as Beat Buddies. They help us learn how to keep the beat and feel the music that we sing and move to. They even help us learn how to sing lullabies as we rock our Beat Buddies back and forth. Students look forward to it each time we get our Beat Buddies out in music class.
As you all are keenly aware, this is a time of intense anxiety for everyone, including students. But I also know that music helps and heals. So when students return to my classroom and sit on my rug, I hope that we can begin to alleviate their situations through the power of making music together. Thank you again for your support. It means the world to my students and, especially, to me. With gratitude, Kathleen Ingraham Music Specialist New Prospect Elementary School This letter, from a very special Elementary School Music Teacher, warms our hearts. The team at Anxiety Specialists of Atlanta couldn't be happier to make this donation to the wonderful students at New Prospect Elementary School.