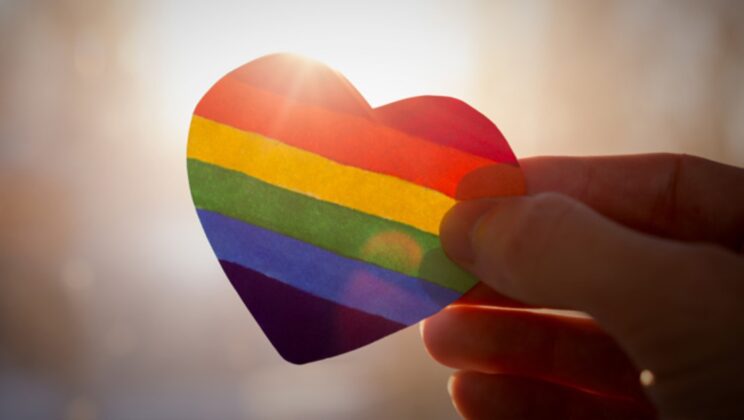 On June 28, 1969, police raided the Stonewall Inn, a gay club in Greenwich Village, NYC. This raid was not atypical, as sexual minority establishments were frequently targeted, but the reaction of bar patrons, staff, and neighborhood residents set into motion six days of protests and clashes. The message was clear — citizens demanded establishment of places where LGBT+ people could go and be open about their sexual orientation without fear of arrest. The beginnings of Pride month were catalyzed, to celebrate LGBTQIQ+ rights and culture, to shine a light on issues faced by this community and to commemorate the lives of co mmunity members who have lost their lives to hate crimes, hate crime- related suicide and HIV/AIDS.
The issues faced by LGBTQ (also referred to as Sexual and Gender Minority, or SGM) individuals are particularly impactful to younger members of this community. The American Psychological Association states that "even though the research and clinical literature demonstrate that same-sex sexual and romantic attractions, feelings and behaviors are normal and positive variations of human sexuality, regardless of sexual orientation identity, many hardships and negative attitudes must be faced by these individuals." Studies suggest that LGBTQ youth are vulnerable to poor mental health at least in part because they must negotiate typical stressors of youth and adolescence alongside coming to terms with an SGM identity, which can include managing exposure to stigma-related stressors, bullying from peers and teachers, and most impactful, from within their own families. A recent study found that critical and unique risk factors for LGBT youth accounting for increased suicidality include discrimination, lack of family support and the discredited practice of conversion-based therapies. Bullying, feelings of hopelessness, and cultural and religious beliefs that are in opposition to SGM status are also predictive of negative mental health outcomes and completed suicide.
On May 19th, 2021, the Trevor Project released its annual National Survey on SGM youth Mental Health, which surveyed 35,000 people (aged 13-25).  Findings from the 2021 survey emphasized a critical need for investment in mental health services and intersectional policy solutions to address the public health crisis of suicide amongst young people. Here are some of the concerning numbers:
42% of LGBTQ youth, seriously considered attempting suicide in the past year, with nearly half of these young people finding treatment not accessible
Among LGBTQ respondents, 12% of white youth attempted suicide compared to 31% of Native/Indigenous youth, 21% of Black youth, 21% of multiracial youth, 18% of Latinx youth, and 12% of Asian/Pacific Islander youth
LGBTQ youth who experienced discrimination on the basis of their sexual orientation, gender identity, and/or race/ethnicity reported much higher rates of attempting suicide — and those who reported experiencing all three of these different types of discrimination reported the highest rate of attempting suicide.
In addition, COVID-19 appears to have exacerbated the LGBTQ youth mental health crisis.
The Trevor Project found that 94% of LGBTQ youth reported that recent politics negatively impacted their mental health and 70% stated that their mental health was "poor" either "most of the time" or "always" during COVID-19.
Nearly half of LGBTQ youth stated that COVID-19 impacted their ability to express their sexual orientation and nearly 60% of transgender and nonbinary youth said the pandemic impacted their ability to express their gender identity.
With this concerning data in mind, it begs the question "What can we do to help these kids?" Fortunately, researchers have been hard at work focusing on specific areas and arenas where we can most effectively intervene to best support our SGM youth. The American Psychological Association states that: "Family connectedness, support from other adults, and school safety are all characteristics that are amenable to change and would be appropriate targets for interventions to protect young people from self-harm. Educating the parents and other influential adults to connect with and support adolescents grappling with issues of sexual identity may be a critical component of mental health promotion and protection for these young people." Let's break this down!
Parental Acceptance:
A recently published study found that SGM children of parents classified as having negative responses were more likely to experience last-6-month anxiety, depression, substance use, and bullying than their SGM peers with parents who responded more positively to their SGM child. Similarly, LGBTQ youth whose family highly rejected their sexual orientation are 8.4 times more likely to have attempted suicide compared to their LGBTQ peers that experience no or low levels of family rejection. Respecting transgender and nonbinary youth's pronouns and allowing them to change their name/gender marker on forms and documents when possible are also associated with lower rates of suicide.
Coming Out:
The term "coming out" has become so mainstream that many people assume that the word—and the actions it entails—are simple, but it can be an emotional process for all involved, but the reality is that parents may need coaching or therapy on how to best support their SGM child. Fortunately many organizations and clinicians are there to help! Organizations such as PFLAG (Parents, Families and Loved Ones of Lesbians and Gays) provide numerous resources including support groups for young people and family members, parent trainings, webinars and live events. Local and National Chapters are here to provide support.
Adults are key!:
A recent study found that four protective factors (family connectedness, teacher caring, other adult caring, and school safety) were predictive of better functioning, lower levels of suicidality and lower levels of mental health symptoms.  PFLAG stated in a recent brief that "For the 9 out of 10 LGBTQ students who experience some form of mistreatment in school, education can be a frightening experience. It's incumbent upon parents, families, friends, and allies to make schools safer for ALL students." In line with this, LGBT-affirming spaces and transgender-inclusive policies and practices are consistently associated with lower rates of attempting suicide. Positive, affirming and validating reactions from the adults in these young people's lives, as well as respectful school climates are essential to SGM youth mental health.
Supporting Safe and Effective Treatment:
As parents, familiarize yourself with best practices for LGBT-affirming therapy. The American Psychological Association states that "appropriate application of affirmative therapeutic interventions… involves therapist acceptance, support and understanding of clients and the facilitation of clients' active coping, social support and identity exploration and development, without imposing a specific sexual orientation identity outcome (i.e., conversion therapy).  Conversion therapies are therapies that attempt to "convert" the individual back to a heteronormative identity, with these practices. Such practices are linked to suicide and increased mental health issues, with Barak Obama in 2015 issuing a statement that his "administration supports efforts to ban the use of conversion therapy for minors." Parental awareness of the dangers of conversion therapy, which has been deemed as "both ineffective and harmful to the well-being of LGBT individuals," as well as boundaried parental involvement in their child's therapy process are essential to better therapeutic outcomes.
Anxiety Specialists of Atlanta, LLC is an LGBTQ+ affirming and gender affirming clinic committed to providing an inclusive environment for all.
Happy Pride Month!
Dr. Chris Noble, Licensed Psychologist, LPC, CPCS
Staff Psychologist and Clinical Supervisor
Anxiety Specialists of Atlanta
Resources:
https://www.thetrevorproject.org/
https://www.apa.org/pi/lgbt/resources/guidelines
Face your fears. Live with uncertainty. Take control of your life.
Chris Noble, PhD, LPC, CPCS  specializes in the assessment and treatment of anxiety disorders, trauma, and OCD in children, adolescents, and adults