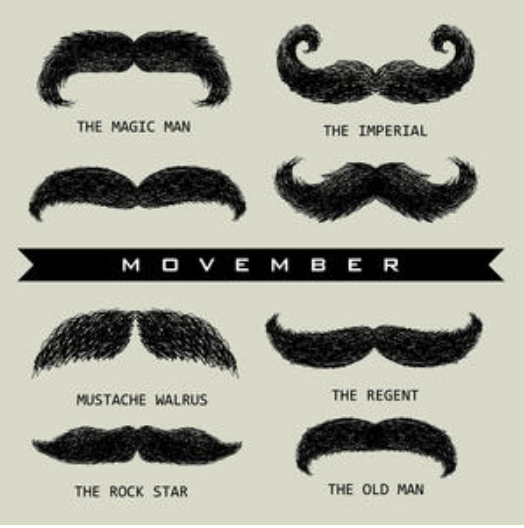 What do Dak Prescott (NFL), Kevin Love (NBA), and Calvin Ridley (NFL) all have in common? Yes, they are all very strong, physical athletes. Yes, they have all made millions of dollars in their respective sports. Yes, they have all trained for years to be some of the best athletes at their positions. But the most important shared experience they all have is that they have each publicly prioritized their mental health, despite the undeniable stigma associated with men's mental health or that of being a "strong athlete." (and the same credit goes to Simone Biles and Naomi Osaka in recent months).
The stigma around mental health can be a barrier to seeking treatment for men and women. Yet, traditional and stereotypical gender norms continue to add a barrier for those men who may feel pressure to be perceived as strong. Or, they may simply believe that talking about mental health problems is a sign of weakness. It is not. It's a sign of bravery, of self-compassion, of honesty. And it is exactly the way to prevent a crisis.
So what do we know about men's mental health:
One in eight men are diagnosed with a mental health problem every year, much lower than the actual rates on mental health issues men face
About 30% of men in the United States have suffered from a period of depression in their lifetime
The suicide completion rate for men is 4x higher compared to women
Men are nearly 3x more likely than women to become alcohol dependent
Men are more likely to use (and die from) illegal drugs
Men living in small towns and rural areas have unusually high rates of suicide
There are very high rates of suicide among veterans and gay men. Some have attributed this to the fact that these groups of men may feel (whether it is real or not) rejected by society and mainstream media.
Depression in men often results in irritability, anger, hostility, risk-taking, and escaping behavior (rather than emotional, physical or social symptoms of depression commonly reported on by woman)
40% of men in crisis admit that they won't talk to anyone, citing reasons of embarrassment, not wanting to be a burden, or because they feel like they have no one to turn to
Men are also 67% less likely than women to see a doctor or reach out and tell somebody how they are feeling
"Movember" Movement
From grassroots efforts in 2003 when in Melbourne, Australia where 30 men grew moustaches, to now, Movember has raised over $1.2 billion and has funded more than 800 programs in over 20 countries saving and improving lives of men affected by prostate or testicular cancers or mental health problems.
Movember encourages men to be more open about mental health issues. The charity challenges mainstream negative aspects of masculinity and the impact it can have on mental health. The Movember Foundation aims to create more education and dialogue around redefining norms in masculinity while raising funds for prostate cancer, testicular cancer, and mental health problems.
There are various ways to get involved with Movember, whether it's growing facial hair (typical mustaches), hosting an event or setting physical fitness goals. As there are many ways to show support, the charitable organization Movember also recommends using four simple steps and some key questions (coined with the acronym ALEC) to help you navigate what could be a tough conversation with a man in your life.
ALEC:
ASK: "You've not quite seemed yourself recently. Are you okay?"
LISTEN: "That can't be easy. How long have you felt that way?"
ENCOURAGE ACTION: Suggest he tells other people he trusts how he's feeling.
CHECK IN: Show you care. Commit to catching up soon – in person if you can. If you can't manage a meet-up, make time for a call, or drop him a message.
Other actions to consider for someone who doesn't seem open to talking about his emotional issues include:
Simply spending time with him or helping him find people to spend time with that make him feel good
Sending daily quotes or phrases that help him feel more hopeful and remind that "It's ok to not be ok"
Plan to meet up for a meal and even invite him to an activity that you may not enjoy but that they definitely will
Try to share some of your personal struggles and steps you took to work on the as a conversation starter to let them know that opening up is ok and not a sign of weakness
Do any physical activities with him as even light exercise has proven to help alleviate depression
Remind him that you are always available to talk or listen without judgment
If you are concerned about his safety or substance use, help identify a professional who can offer specific resources or instructions, especially if the person is in crisis
Men do not have to suffer in silence. If you or someone you know is in crisis, cal the National Suicide Prevention Lifeline @ 1-800-273-8255. The Lifeline provides 24/7, free and confidential support for people in distress, prevention and crisis resources for you or your loved ones, and best practices for professionals in the United States.
Face your fears. Live with uncertainty. Take control of your life.
Dr. Josh Spitalnick
Licensed Psychologist, Board Certified in Behavioral and Cognitive Therapy
Practice Owner, Anxiety Specialists of Atlanta
Dr. Spitalnick specializes in the assessment and treatment of anxiety disorders and OCD in children, adolescents, and adults